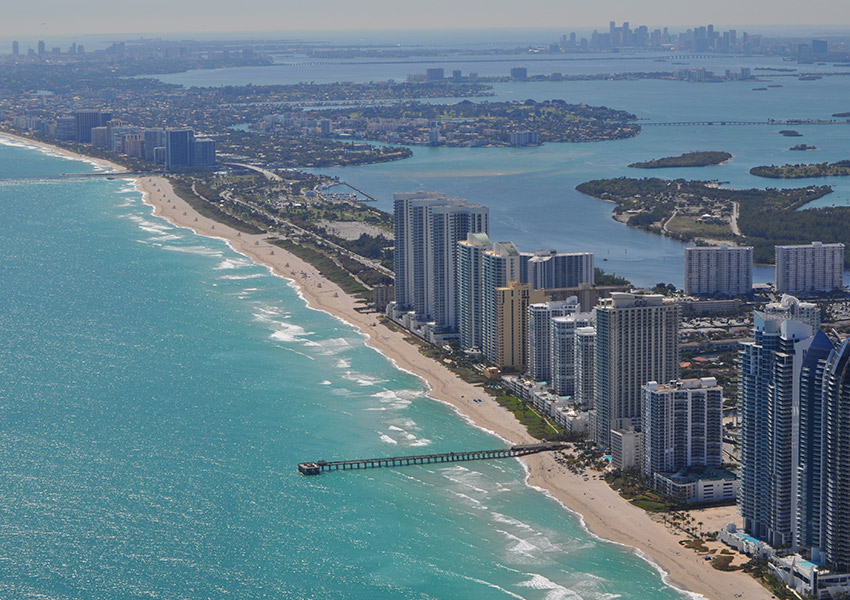 Miami's blue waters have long been an amazing getaway idea of tourists all over the world. With its beautiful man-made beaches, Miami has catered to foreign tourists and even celebrities coming from different parts of the world.
What's great is that Miami offers so much exciting activities to do for those who are on vacation. From shopping, dining to boating and snorkeling, a wide range of activities are available. Of course, as previously mentioned, Miami is most notable when it comes to its waters. With that said, different water activities are available in the beaches and shores of this city.
The following are some of the water activities you may want to experience:
Fishing
Whether you are into fishing for fun, sport or simply, food, Miami is a great place to go for fishing charters. You can opt to go deep sea fishing or fishing from land. Newport Fishing Pier, South Pointe Park Pier and Oleta River State Park are some of the well-known land fishing spots in Miami.
As for fishing charters, this is good for those who want to try a personalized fishing experience or those who want to experience serious fishing activities. Others may even throw in a fishing party in Miami fishing charters.
Boating and Yachting
Boating, yachting and sailing are also some of the best activities that Miami beaches offer. A great boating is experience is having your own boat to maneuver in the beaches of Miami. Hiring charter boats and yachts in Miami is quite easy to do; however, you will have to make sure the charter company is trusted.
Besides throwing boating parties, sailing in Miami is also a fun option. Watching the sunset while sailing is a very exciting activity you can plan out with friends and family. Of course, Port Miami is well known for many Caribbean cruises.
In addition, you can also do boat tours in Miami. Sightseeing and viewing wonderful islands and beaches are always a fun getaway.
Diving and Snorkeling
Diving and snorkeling are some activities that will never be missed when we deal with beautiful beaches. Being able to witness the ocean floor, corals and natural reefs, shells and marine creatures is just a lovely adventure that anyone would want to experience at least once in their lives. Luckily, Miami offers these activities in abundance. Some places that offer diving and snorkeling activities are Diver's Paradise, Grove Scuba and Biscayne National Park.
Moreover, if you are not confident with going for a dive and/or snorkeling, that is not something to worry about because there are lessons and guides that these places offer first-timers and those who need some refresher tips. They will always ensure a safe and fun experience.
Canoeing and Kayaking
A unique and exciting activity is also going for a canoe or kayak in the waters of Miami. Grabbing the paddle and exploring the water during sunset is definitely something to look forward. Groups of friends will have so much fun experiencing this Miami. Blackpoint Marina, Virginia Key, Crandon Park and South Beach Kayak are some of the reliable destinations that allow kayaking and canoeing.